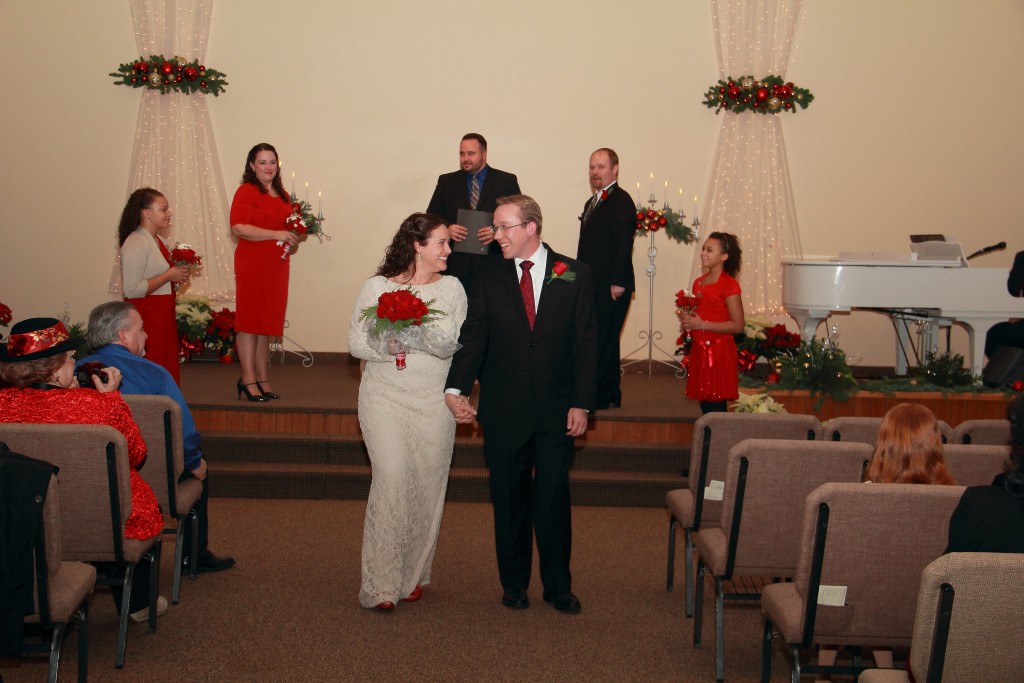 On New Year's Eve 2014, I married Amy Grace McNeil, now Amy Granroth. The service was at the Davison Assembly of God church in Davison, Michigan, and we had great help from Amy's family and friends. They prepared everything: the church decorations, the food, cake, corsages, flowers, music—everything.
It was great to have so much help, and we so much appreciated it.
It doesn't seem like six months already! God has surely blessed us and continues to do so.