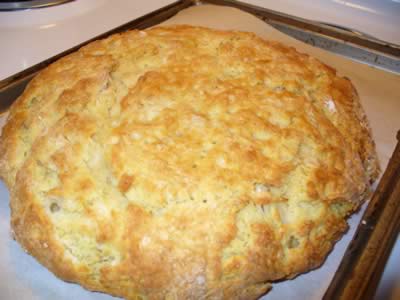 Rieska recipe
I got this recipe from my mother. Rieska is a type of Finnish bread we had occasionally when I was growing up. I just baked the bread shown in the photo.
Ingredients
3 cup white flour
1/2 cup maltex or oatmeal
1/8 cup sugar
2tsp baking soda
1 3/4 cup buttermilk (maybe little less)
1/2 cup butter
Directions
Combine dry ingredients.
Cut in butter.
Add buttermilk.
Knead a little on floured board.
Sprinkle flour and knead until doesn't stick to fingers.
Grease flat pan and press dough flat.
Poke all over with a fork.
Bake at 425 degrees for 15 to 20 minutes.