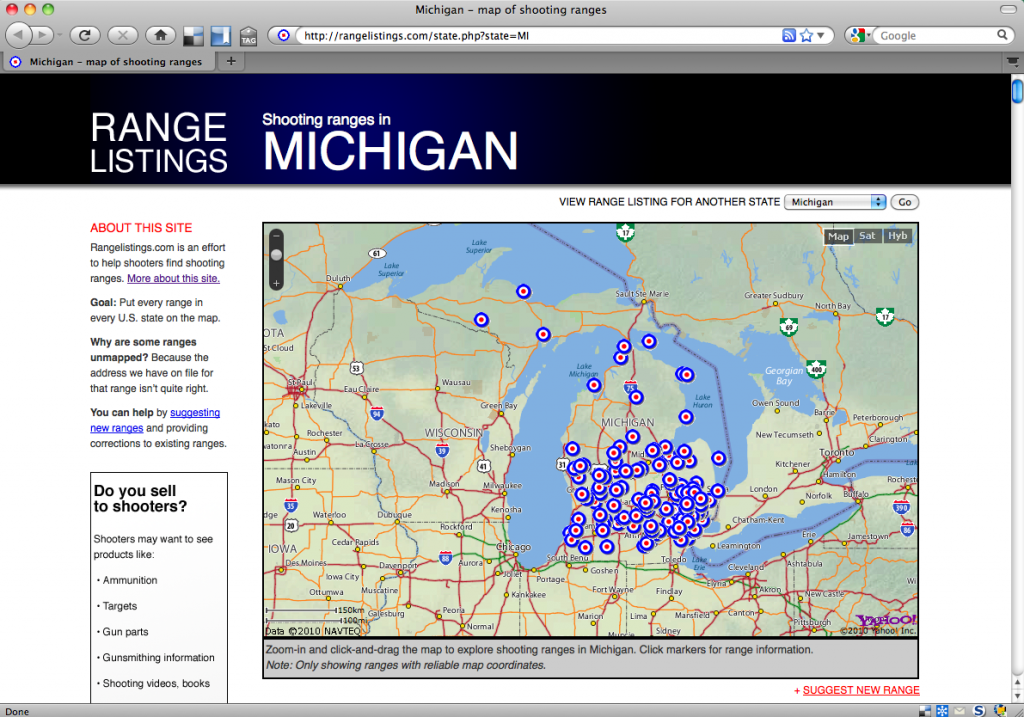 Rangelistings.com is a hobby project intended to post shooting ranges in all 50 states to maps. Hopefully it will be interesting and useful to shooters looking for a range.
Rangelistings.com is actually a pretty simple website. There are just a few types of pages.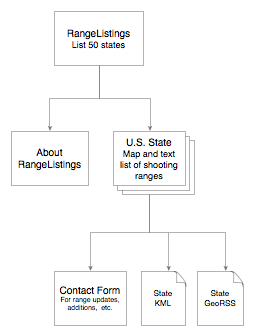 Rangelistings.com is powered by a framework in PHP called Nephtali, written by my friend Adam.
While there is much more I could do with the website, most of my time on it is now spent updating individual range listings that shooters send to me.