check this cool thing out!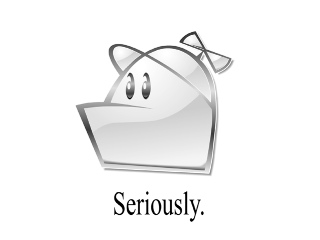 YEAH!
I want to show you something.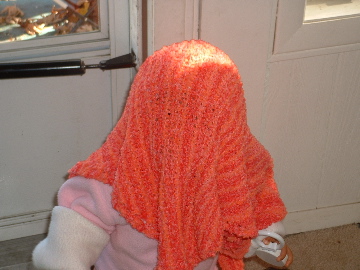 I knitted this blanket for Eva. When I gave it to her I tossed it over her head. Apparently, my stitches were large enough that she could see through them. She walked around the house with that blanket over her head for a long time. And never bumped into anything. Amazing.
Look at this.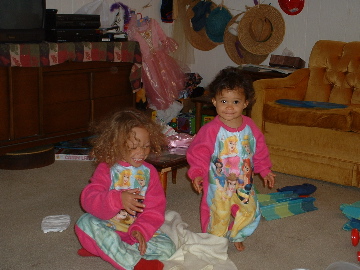 Cute, huh? Got these jammies at Aldi for $10. I even washed them and they are still in one piece. . . or two pieces as the case may be.
One more thing. . .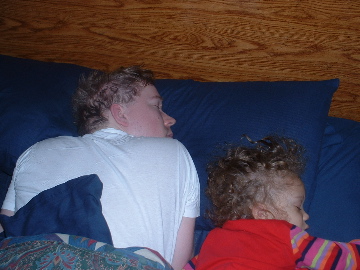 This is funny. They both snore, too.
Oh, and guess what? Sharon bought a new G5 this week. We're going over to visit the new baby on Sunday.
SOOOO. . .Katie said to me today: "You are so obsessed. It's cute."
I'm not sure how to take that, but, of course, we were at the yarn shop. I finished Mary Defrees little hat. It is designed by Chey and CUTE CUTE CUTE! YUP! and I made it. All by myself. Aren't you proud? And no, I am not making anything for you. yet. Too busy. Really. LOOK!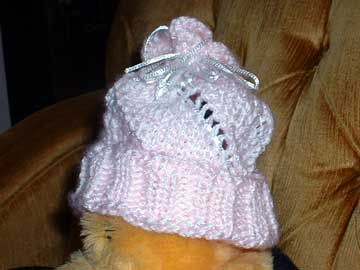 Doing a scarf swap with a woman from out west, ( I think) and she sent this stinking amazing handpainted yarn. It must've cost a pretty penny, and I think there is no blasted way I'd let a yahoo like me touch the stuff, let alone knit it to my heart's content. YIKES! no pressure. really.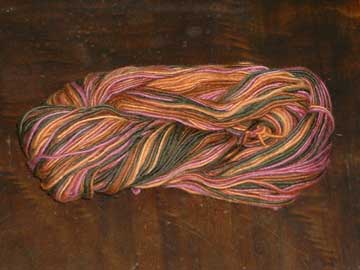 Ah well, gotta grow. Any suggestions for the scarf?
As well, Sharon needs some help being converted. MAC users unite. Help me bring our sister out of the dark.